Bill, the founder of CREyield.ai was CEO of a national real estate tax appeal company that was named to the INC 500 in 1993 and sold to Price Waterhouse Coopers in 1997. At PwC, Bill co-supervised a national team.
Opportunity: As the tax appeal consultant, Bill noticed that:
The Commercial Real Estate (CRE) tax appeal fees are unnecessarily high and could be eliminated
Tax consultants sell their "special" relationships with the Government to get the "results"
Tax appeals take too long to adjudicate
The tax appeal process is difficult to understand and is not transparent to stakeholders
The CRE relies on expensive professional appraisers
Bill felt he could radically transform the commercial real-estate industry by training Watson on the nuances of property valuation and tax assessment heuristics only known to professional consultants and tax appraisers. This would increase sales, reduce costs, improve customer satisfaction, and make the industry more efficient.
Business goal of CREyield was to cap ture the tax assessment expertise of the CEO which was acquired over decades in an AI-based expert system which is transparent and make it available to property owners and govt tax assessors so they can do their work faster, better and less expensively.
Solution Architecture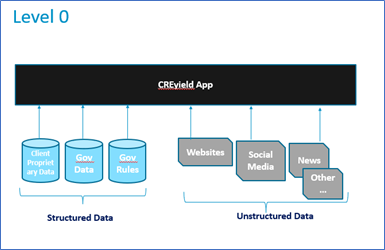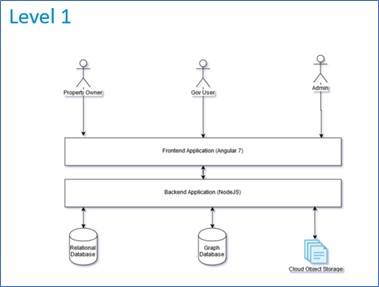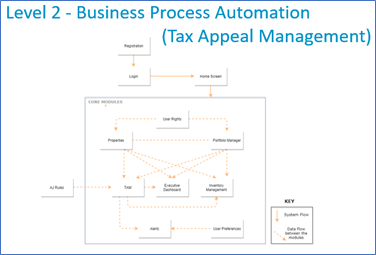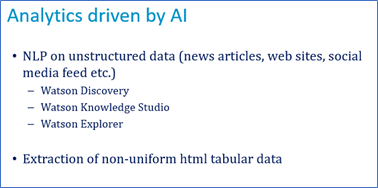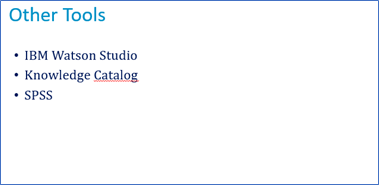 Solution Benefits: The CREyield platform will: 
Reduce and eventually eliminate the Commercial Real Estate (CRE) tax appeal fees
Reduce and eventually eliminate the role of tax consultants who sell their "special" relationships with the Government to get the "results"
Reduce the tax appeals adjudication time from months to hours
Make the tax appeal process easy to understand and transparent for stakeholders